Chicago Business Machines - Installation and Repair Services
We repair all kinds of office equipment
Repair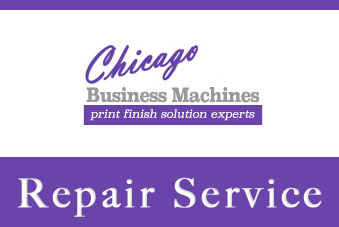 WWelcome to Chicago Business Machines. We are your single-source total solution provider offering the greatest resources and service network in the Chicago business area. Chicago Business Machines understand the demands of a fast-paced office environment and specialize in providing custom document and print management solutions that stand up to the challenges of your organization's equipment and service needs. Chicago Business Machines simplify IT and maximize efficiency by taking time to understand your business and to connect you with the most cost-effective products and services. At Chicago Business Machines, you can expect the best brands of office equipment, money-saving managed services, impeccable IT support and unequaled customer service.
Installation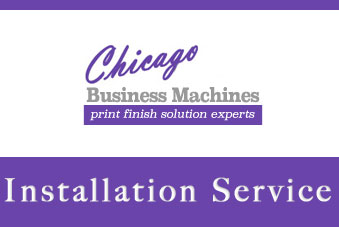 We offer complete installation services for all the print finishing and office equipment we sell. Chicago Business Machine's philosophy is to establish a long-term business relationship with our customers through our knowledgeable sales representatives and highly trained and experienced service technicians. Our company was built upon a foundation of excellent service and dependability, phone (312) 662-0000 to learn more.
Phone: (312) 662-0000
Need a Service Quote?
We specialize in finishing solutions that include collators, booklet-makers, perfect binders, folders, numbering systems and packing systems.
Email Us